Who We Are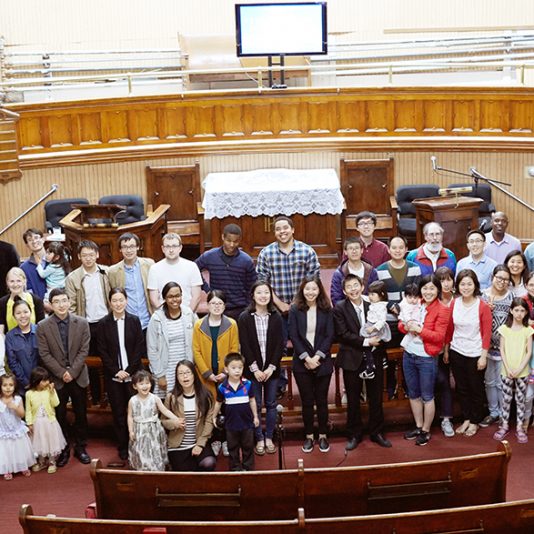 Immanuel Community Church represents the multi-ethnic and professional groups of people in the city located in various communities along the Northeastern coast of the US.
In 2002, a group of students attending Columbia University and New York University gathered for bible studies and prayer time with a desire to know Jesus and figure out their life direction in the middle of a fast-paced, secular city. That small group of 10-15 students expanded consistently and eventually involved more pastors and mentors. Ultimately, the young church settled in the Upper West Side.
Diverse language groups from Latin America, Europe, and Asia formed the pastoral leadership. Rev. Paul DeVries and several ethnic pastors are currently ministering the church in the new location.
As the church increased in the number of congregants, active church planting projects were initiated in order to reach the local people more effectively and penetrate the city powerfully. Currently, Immanuel holds various church programs in several locations in Manhattan, The Bronx, Brooklyn, Queens, and Jersey City. The Great Commission of preaching the Word to the ends of the earth also inspired the church planting project in reaching many more cities in nearby states including New Haven, Providence, Philadelphia, Boston, Manchester, Burlington and Portland.
Young and vibrant professionals in the city can bring a powerful impact in spreading the gospel even beyond the city of New York. Our hope is reach out to many souls with the power of the Word of God and share in the joy of salvation that comes from knowing Jesus Christ.